Books
8 authors pick the best edge-of-your-seat thrillers
If you like nothing more than pacy, suspenseful, edge-of-your-seat thrillers that'll keep you turning the pages long after you should have gone to bed, then you're in good company. We love them too!
That's why we asked some of our favourite authors for their recommendations of killer thrillers that'll keep you hooked.
Take your pick from this expert selection from the likes of Gregg Hurwitz, Sarah Pearse, Merilyn Davies and James Brabazon and discover your next addictive crime read right here.
Lauren North, author of One Step Behind:
This is one of those times when I feel like I should mention the greats – du Maurier's Rebecca, King's Misery. The books that defined not just a genre but huge chunks of my life. But, like me, you've probably already got battered copies of both these books on your shelves. So let me tell you about another favourite edge of your seat thriller, the kind of story that crawls under your skin and stays there. Let me tell you about Lisa Jewell's The Family Upstairs. It's the unravelling of two entangled families, it's an unease that will sit heavy in the pit of your stomach. It's constantly questioning who is good, who is bad, who will survive. This book is more than an edge of your seat thriller, it's forgetting-to-breathe gripping! And the best thing – I've heard a sequel is coming.
Lia Middleton, author of When They Find Her:
When I think of an edge-of-the-seat thriller, Three Hours by Rosamund Lupton immediately comes to mind. I devoured this book in two sittings, completely consumed by the claustrophobic and shocking narrative that Lupton so expertly stitched together. Three Hours is incredibly moving whilst also being gripping, and walks the fine line between examining humanity and providing its readers with page-turning suspense. I love thrillers that take place over a short period of time, and the sense of dread and intensity the timescale of this novel creates is breath-taking. The story shows the events preceding, during and immediately after a school shooting in rural Somerset, during a blizzard. The setting is as beautifully drawn as the tight prose and the multiple viewpoints – parents, teachers, students and police – add to the building panic and emotion, which culminate in a truly satisfying ending.
Sarah Pearse, author of The Sanatorium:
I love edge-of-your-seat thrillers and one of my favourites has to be The Girl Before by J P Delaney, set in an ultra-minimalist house designed by an enigmatic architect, Edward Monkford. The novel is so cleverly constructed – changing time and perspective chapter by chapter, following Jane, who is currently renting the house, and then moving back in time to Emma, the previous tenant who mysteriously died there. Through their first-person narration, each character gives us a deep dive into their thoughts and feelings as the tension starts to ratchet and Jane wonders if she will meet the same fate as Emma. There's so much to love in this book – the chilling nature of the house itself, the curious behaviour of the architect and the frightening parallels we start to see between the two women. Taut and creepy, it is such a compelling read and made me constantly look over my shoulder as I turned the pages!
Matthew Hall, author of The Black Art of Killing:
When I glance across my bookshelves The Hunt for Red October is the single thriller that leaps out at me every time. I was a teenager in the 1980s and came of age during the tense stand-off of the Cold War in which the threat of a global apocalypse loomed far more immediately and terrifyingly than that of climate change does now. Nuclear conflagration would be instant, terminal and probably the result of a misunderstanding between the US and USSR. All of this was captured masterfully by Tom Clancy. The Red October is a cutting-edge stealth submarine built for silent propulsion and offensive missile strikes. Its captain, Marko Ramius, is a Lithuanian who has grown disillusioned with the Communist regime and who, together with his trusted officers, attempts to defect with their vessel, the Red October, to the US. Meanwhile, the Americans assume that the Red October is planning to launch a first strike against them while the Soviets believe that Ramius is a madman planning to launch his missiles unilaterally, triggering Armageddon. At the heart of this three-way game of cat and mouse is our hero, CIA agent Jack Ryan. Clancy captures lightning in a bottle: a world-ending catastrophe looms as the clock ticks down and all the action is contained within the dramatic crucible of two submarines. Every compelling thriller device combines in a story which perfectly captures the mind games and insanity of the MAD decades.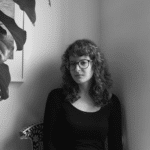 Ani Katz, author of A Good Man:
When I think of my favourite kind of thriller, I think of a story so compelling and suspenseful that I can't stop reading despite my mounting sense of dread and repulsion. I think of flawed characters whose choices make me want to scream; I can't look away, even though I begin to feel awful about myself. For these reasons, my favourite edge-of-my-seat thriller has to be Ian McEwan's nightmare of a novella, The Cement Garden. The story seems simple: after their parents die, adolescent narrator Jack and his siblings are left to their own devices in the family's isolated home. Fearful of being separated and sent into foster care, they hide their status as orphans by encasing their mother's corpse in a cement tomb in the cellar. There's no murderer lurking in the shadows, no heart-pounding chases through dark woods; truly, not much really happens. And yet every time I've read The Cement Garden I've devoured it in less than a day, in one terrible gulp, feeling all the while that I'm seeing something I shouldn't see. It has the matter-of-fact quality of the worst kind of bad dream — the kind of bad dream that feels so real you don't think it's a dream at all.
James Brabazon, author of Arkhangel:
The thriller I'm recommending has influenced me more than any other: Geoffrey Household's 1939 classic, Rogue Male. Don't let the date put you off – this is as modern a read as you're ever likely to have. Taut, exciting and propulsive, this is the granddaddy of all "escape" novels. The first-person action follows an unnamed protagonist – "the sportsman" – escaping from the murderous secret agents of an unnamed European state, having been caught in what looks like the act of trying to assassinate their Great Dictator. Scrambling out of Europe, stowing away across the sea, and then vanishing into the depths of rural England the hero must, quite literally, go to ground while he evades his pursuers – now joined by the ranks of the British Secret Service. Rogue Male brilliantly pioneers so many storytelling techniques all now taken for granted – most remarkably how to make sure the reader never quite knows if the narrator has survived his ordeal, or not…
Gregg Hurwitz, author of Prodigal Son:
Laura Lippman's Lady in the Lake is a gorgeous mosaic of a tale. Bits and pieces of narrative arrive through an array of perspectives, male and female, black and white, rich and poor, each lovingly embodied, each given fair due. Her interest, as always, is in the needle-point specific – the flaws, vulnerabilities, and complexities that govern people's souls… and their missteps. The surprising strengths that emerge, catching the characters and us by surprise. And of course, a glorious mystery stitched together seam by seam by a master of the form. The tapestry Lippman weaves is grounded in the finest noir traditions but her talent pops the story into three dimensions, making it a living, breathing thing, contemporary and awake, human and frail, timeless and timely.
Merilyn Davies, author of If I Fall:
I discovered Tana French after reading Broken Harbour and I haven't looked back since. Broken Harbour was set on a new estate in Ireland where the onset of a recession saw the slow disintegration of the fragile community and of the minds of those living there. In The Searcher, French's new book, she swaps an urban setting for a rural one, where the Irish countryside is as much a central character as Cal and Trey, and which provides a richly atmospheric backdrop to intricately crafted characters. This is a slow burn of a book, whose characters hook you in, and which lingers with you long after you've finished the last page.
What would you pick as the best edge-of-your-seat thrillers? Let us know in the comments below!